Download Invoice
1. To download invoices or receipts, go to the Account settings and click Billing Details.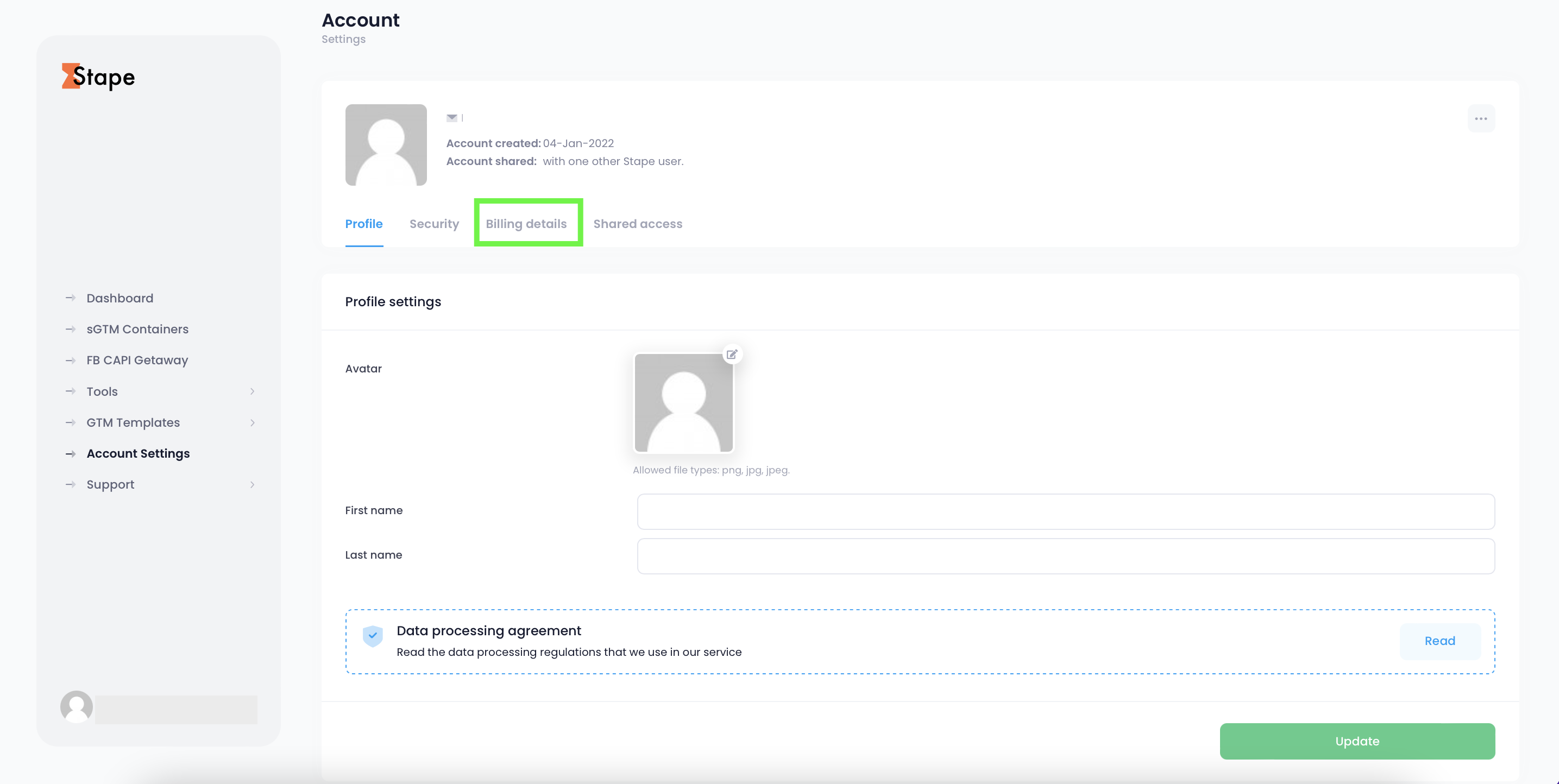 2. You will be redirected to stripe. Scroll down to the invoice history. In this section, you will see all invoices. To see the details for the particular invoice, click on the invoice date.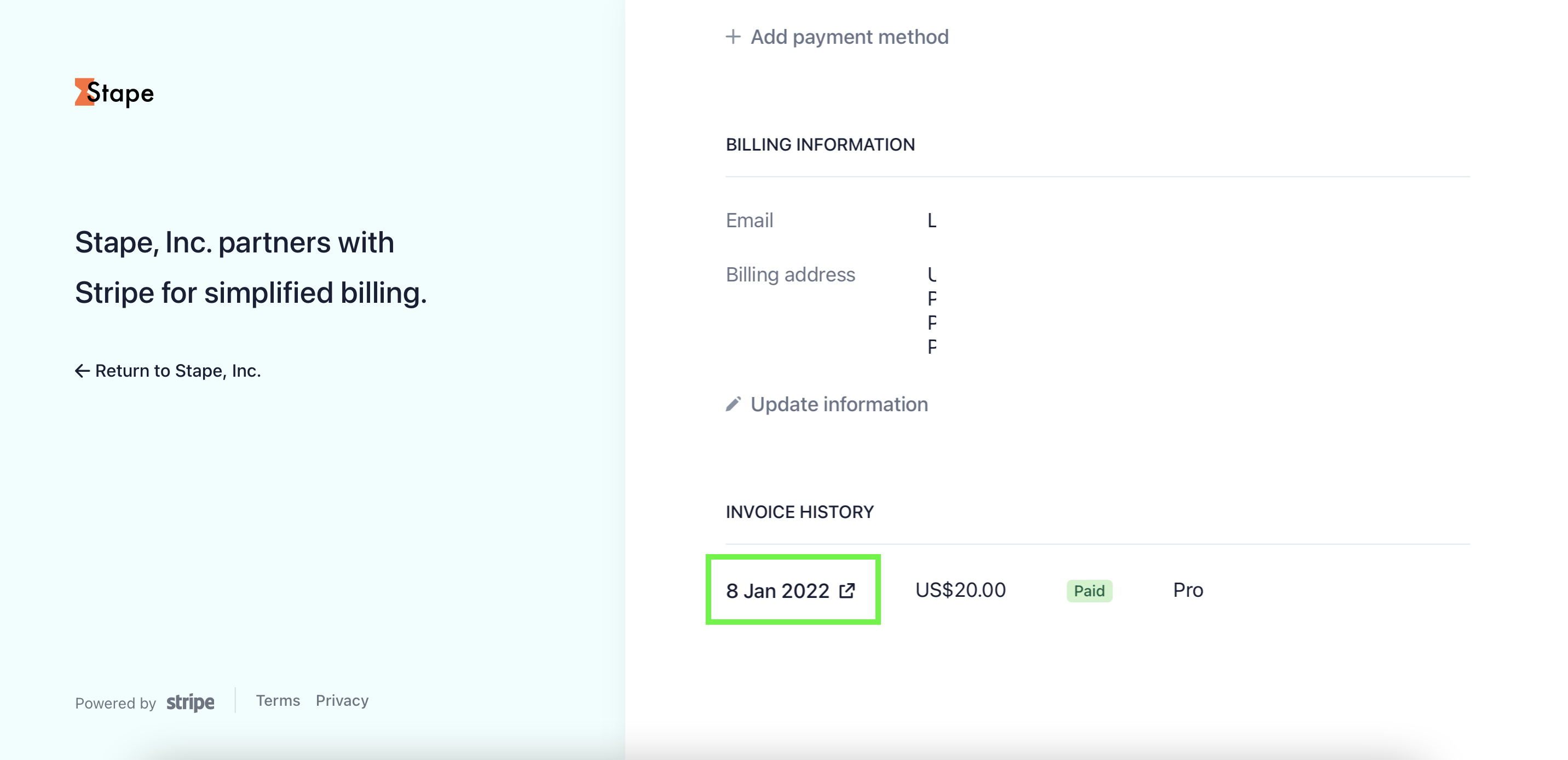 3. On the invoice page, you will see two buttons: Download Invoice and Download Receipt.