Using the Telegram tag for the server Google Tag Manager container, you can send notifications to the Telegram channel.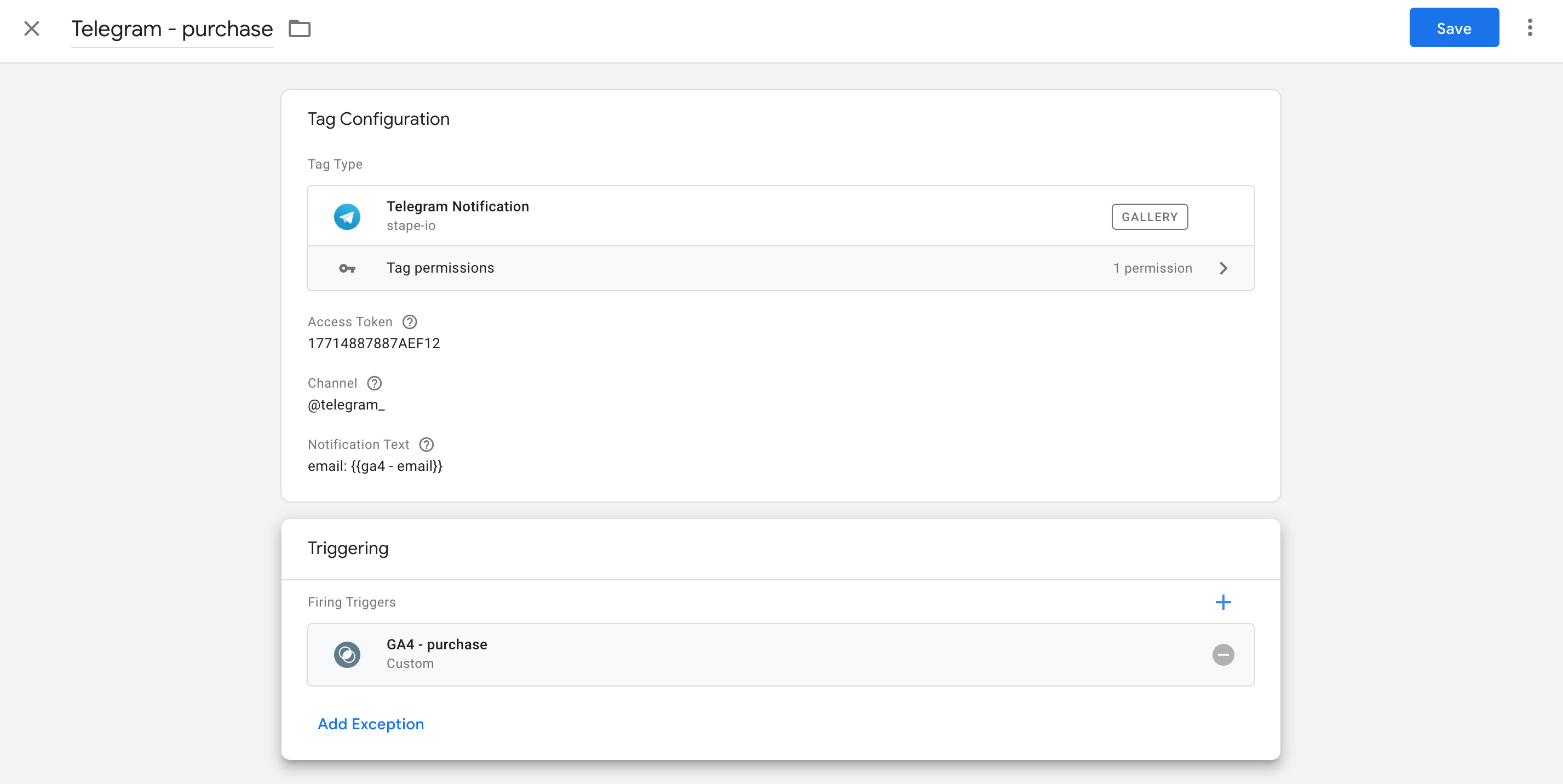 Access Token. To generate an access token, "just talk to BotFather." All you need is to send /newbot command and choose the name for your bot (it must end with bot).
Channel. Type channel name to where you want to send notification.
Notification Text. Add notification text. You can use either constant or variables.
Use Cases: