Use the Klaviyo tag for the server GTM to integrate Klaviyo tracking on your website. Using this tag, you can:
Add a new contact to Klaviyo
Track contact activity on-site
Send events and parameters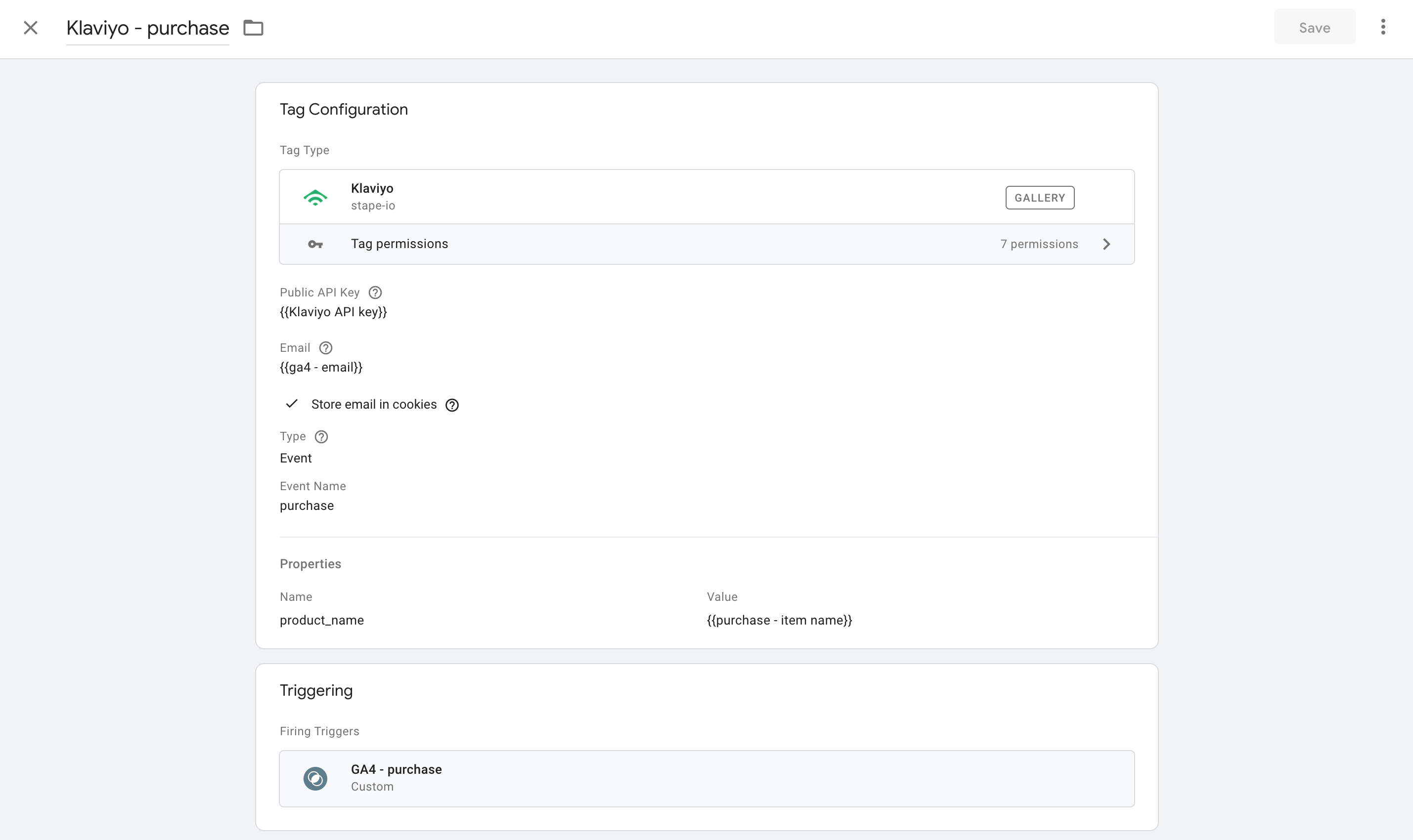 Public API Key. How to find Klaviyo API Key
Email. Add user email; this field is required.
Store email in cookies. When enabled, tag stores user email in cookies. Use it as a fallback if it is not provided for the current event.
Type. Select action type that you want to track: active on-site or event. Add event name if you're going to track events.
Customer Properties. Add user data that you want to pass to Kaviyo.
Properties. Use event data that you want to pass to Kaviyo.
Use Cases: